Gutter Repair Services in Austin, TX​
Seamless gutters control and divert the rainwater run-off providing protection for your home and landscape. Gutters come in different styles, sizes, and material types. The most common are aluminum K-Style gutters in either 5- or 6-inch profiles. Seamless gutters are roll-formed on-site with a van-mounted machine. The pre-finished aluminum material comes on a coil (or roll) that is fed through the machine, roll-formed, and then cut to specific lengths as required. All the gutter lengths are continuous and without seams. The downspouts, corners, and endcaps are prefabricated and ordered for each project. 
Special gutter sealant is used on the corners and endcaps to provide drip-free performance. Gutters are securely fastened with specialized hangers and screws hidden inside the gutter and attached to the fascia. Each gutter project is planned to consider proper slope and drainage capacity. Downspouts come in 10ft lengths with 2 standard widths: Large 3×4 inch, and a smaller 2×3 inch. We offer gutter replacements, leaf screen upgrades, repairs, and cleanings! Learn more about those services below and contact us today for a free quote.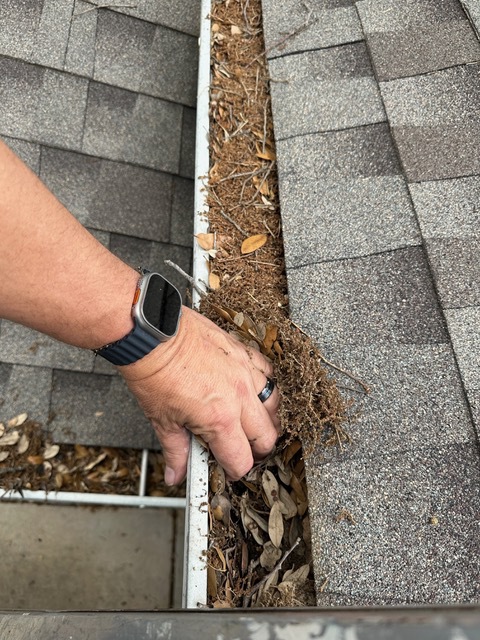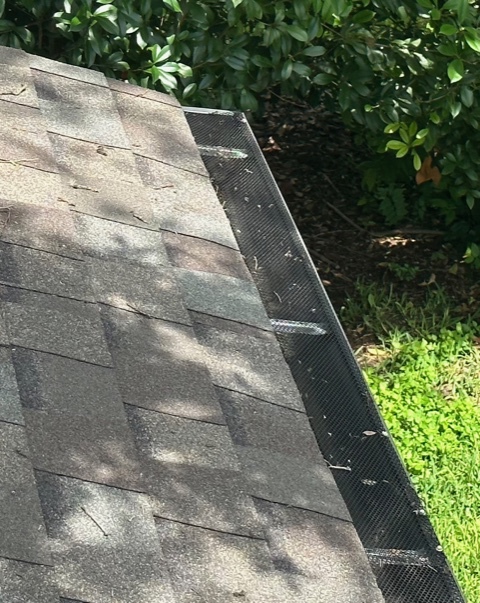 Seamless Gutter Repair Services
Gutter replacement involves removing old or damaged gutters and installing new ones to effectively manage rainwater and prevent damage to your property's foundation and exterior. We install seamless gutters with many color options to get a great match for the color scheme of your house. Our professional and skillful crew has expert advice on the kind of gutter and downspouts that best suit your needs and wants.
EZ Lock gutter screens are a great upgrade if you have mature trees that surround your home. They are a great way to keep tree debris out of your gutters, eliminating the hassle of climbing up a ladder and cleaning them yourself or paying someone else to clean them for you. Another bonus is that EZ Lock screens are powder coated which keeps leaves from sticking to them, so your gutters stay 100% functional.
Gutter Repair and Cleaning
If you have damaged gutters or they are continuously being filled by leaves and other grimes, we can help with that too. We replace the damaged section and match the color to the existing gutter, getting your roof system back to an excellent and efficient condition. Gutters full of leaves and tree debris restricts the water flow from being able to travel through your gutters which then can lead to rotten fascia and your gutters ineffective. We highly recommend cleaning them at 1-2 times every year.
We provide free estimates and honest evaluation of your roof, siding, window, stucco, or paint projects. We are a low pressure company. We will never be forceful or pushy, but patient and willing to educate and explain every recommendation we put forth.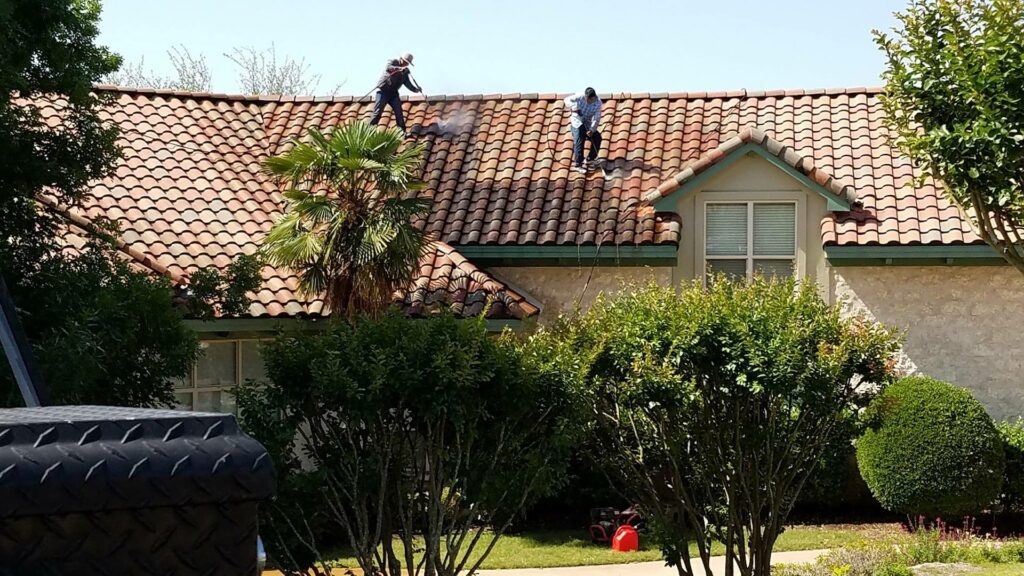 Leaf Screens are recommended if gutters are installed near or under trees. There are a variety of leaf screen types and styles some of which are very expensive. The main purpose of leaf screens is to keep the gutter system functional year-round and to limit the maintenance of cleaning them out several times per year.
Our crews secure your screens with zip screws to keep them set in place. They come in 3-4 ft increments and are installed tightly side by side to keep critter out. We have affordable and effective options to keep your gutters clean and functioning so that they are ready to work when the storms roll in.
See manufacturer color chart for standard and premium gutter finishes available.